Quadra Wood Trim Board
The predominant grade we produce is SELECT AND QUALITY, although we can produce a variety of grades by request. The lengths on these products range from 8′ through 20′, and just about any combination in between.

Western red cedar is the ideal trim wood, and is well known for its durability, longevity and ability to accept a wide diversity of finishes. Trim boards from Quadra Wood Products Ltd. are typically S1S2E with a re-sawn textured face. They come in two different thicknesses and five different widths. We produce 1×4 through 1×12, and 5/4×4 through 5/4×12.
If you would like more information about Trim Boards, please fill in the following information below and a sales representative will contact you shortly.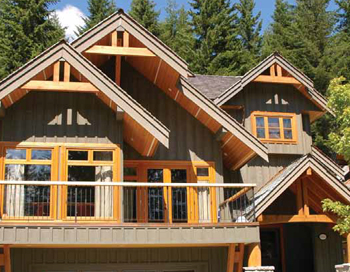 Choices To Suit Your Style
Western Red Cedar trim boards are available in a variety of grades and textures to complement the style you have envisioned. Clear boards have a limited number of natural characteristics and are specified when "clean", fine appearance of the highest quality is desired. They are available kiln dried or unseasoned. Knotty boards present a more rustic appearance and may be specified seasoned or unseasoned. Texture options of rough, surfaced one side, two edges and surfaced on four sides further enhance your design flexibility.
KILN DRIED CLEAR GRADES OF WESTERN RED CEDAR TRIM BOARDS GRADES AS FINISH LUMBER. TYPICALLY AVAILABLE AS S4S OR SIS2E PRODUCTS.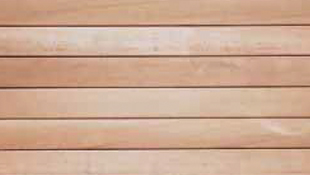 The highest grade. Includes only pieces with heartwood on the exposed face. Many pieces completely clear, others have minor imperfections that do not detract from their fine appearance.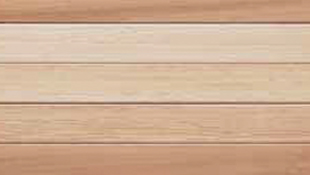 Permits somewhat more imperfections than Clear Heart but the grade is still restricted to pieces with excellent appearance. Typically sold with a percentage of B grade.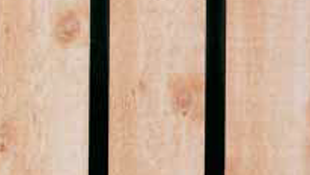 Knots are sound and tight. Other characteristics NLGA 204a are limited so they do not detract from the end WCLIB 111-e use intended. Typically sold with a percentage of Quality Knotty grade