Best Quality Lumber
As Quadra Woods, we continue to strive to supply our customers with the highest quality lumber available in the industry.

Remanufacturing
At Quadra Woods, we remanufacture lumber species such as Western Red Cedar, Douglas Fir & Hemlock according to the specifications.

Custom Orders
Our customers can count on Quadra Woods for innovative customized solutions to meet the grade and size they need.
What We Do
Quadra Wood Products Ltd. uses the very best Western red cedar to bring you the highest quality products. Our cedar mill is located near British Columbia's forests, which are rich with the cedar we use. We ship throughout Canada, the US, Europe and the Far East to operations of all sizes - we have a strong commitment to ship on time.

Please contact a Quadra representative today to discuss your unique needs.
Please note that Quadra Wood has no affiliation with Quadra Cedar – 1074712 BC LTD.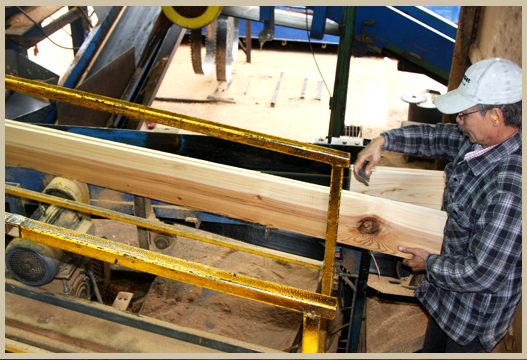 KNOWLEDGE. INTEGRITY. PEACE OF MIND.
Our customers come to Quadra Woods for one reason. They have no time to waste and need to get a job done. We pride ourselves on high quality products and we have a company-wide commitment to ship on time, according to specification, at a fair price & without any surprises.