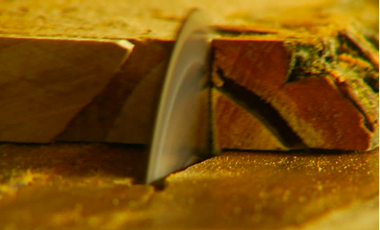 April 24, 2018
The "Life Giver" still bestows its gifts on the homes of North America, just as it has for centuries.
"Life Giver," or the "Tree of Life," is the name Native American s of the Pacific Northwest gave to Western Red Cedar, which furnished them with so many elements of existence. Today its exceptional beauty brings warmth, character and longevity to homes, and its supreme versatility as a building material has made it the enduring choice of craftsmen for centuries.
Western Red Cedar's mellow tones, ranging from light amber to deep honey brown, and its reputation for lasting durability combine to bring form to function. The proof is in the imaginative designs and wide-ranging uses found from the West Coast to the Eastern seaboard. Historical homes built in the early 1900s and before, recently remodeled bungalows and spacious, open residences all are enhanced by Western Red Cedar's rich hues and varied applications.
A Lasting Heritage
Western Red Cedar's popularity as a building material dates back nearly 200 years to the early pioneer settlements along the Pacific Ocean, and for thousands of years previously among Native Americans who first settled the region. Its versatility made the trees essential to Native people up and down the coast, prompting them to revere it as a central part of their life.
Native craftsmen and artists found different uses for each part of the tree. Working with tools made of stone, bone and shell, craftsman carved canoes, totem poles, storage boxes and ceremonial masks from the heartwood. Others wove the inner bark into mats, baskets and water-repellent clothing, shaped the withes into ropes and fashioned the roots into baskets and cords.
Versatile, Durable, Distinctive
Following the region's settlement, homebuilders found the stability of Western Red Cedar ideally suited to create flat, straight planks that could be used to build large homes. Natural oils found in the wood act as preservatives that helped the wood resist deterioration.
Over time, different settlements developed individual styles and flair, but all based the framework on traditional post-and-beam construction to take advantage of Western Red Cedar's workability and weather-resistant characteristics.
Forests prevalent along a 1,500-mile stretch from Northern British Columbia to California provided a plentiful source of Western Red Cedar, as they do today. The advent of mills that harnessed water and steam power in the middle 1800s fostered the ability to produce dimension lumber.
Architectural details like turrets, balconies, carved pediments and ornate tracery followed. Builders found Western Red Cedar to be exceptional for manufacturing the decorative touches. Of course, it continued to be a preferred material for siding, decking, roofs, posts, sashes and window and door frames.
The Craftsman's Touch
By the dawn of the 20th century, homes had taken on a craftsman's look made distinctive by the prevalence of Western Red Cedar. Well-known British Columbia architect Samuel McClure incorporated cedar shingle or unbarked slab designs into many of his wood-finished homes. Hundreds of miles south, noted San Francisco architect Bernard Maybeck's lavish use of carved cedar added character and charm to the interiors and exteriors of the Bay Area homes he designed.
Those trends have carried forward today. They stand out in projects that range from a 1910 summer home overlooking Lake Superior in Duluth, Minn., to a romantic house in rural northwestern Connecticut to a modern home tucked into its forest surroundings in Hood Canal in Washington state. The "Life Giver" is still alive and giving, as it has for so many centuries.
This article has been supplied courtesy of the Western Red Cedar Lumber Association.